Welcome to Student Engagement
---
The primary function of the Office of Student Engagement is to provide programs and services to promote academic success and development. On behalf of our students, we serve as liaison with faculty and other administrative offices on campus.
The Office of Student Engagement is located in the Student Success Center, Room 103C.
Our office extends information referral assistance and administers the student judicial system. Additionally, we provide students with information about co-curricular activities and programs, and advise students of University policies that affect them, such as the student code of conduct.
---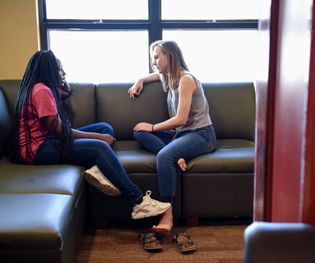 Reporting Forms

Crime Incident Report crime you have observed, or if any person reveals to you that he/she learned of, or was the victim of, perpetrator of, or witness to any crime. This applies to crimes on campus, on the public property adjacent to the campus and locations at which University sponsored activities are taking place.
Person of Concern Report actions and behaviors that are causing you concern. This report will not be used to cause disciplinary action, but rather to get help for the person.
Title IX Complaint Report alleged acts of sexual misconduct, discrimination, harassment, and retaliation.
Contact Information
Dr. Moses V. Goldmon
Vice Chancellor for Student Engagement
Michael Davila
Associate Vice Chancellor for Student Engagement/Dean of Students
Becky Ryburn
Project Manager
Email: studentengagement@uamont.edu
Student Success Center
P.O. Box 3459
350 University Drive
Monticello, AR 71656
870-460-1053
870-460-1653 (fax)