Located conveniently on campus is the University Apartment Complex. The University Apartments are designed as a comfortable transition between living in the residence halls and independent living after graduation. Each apartment is completely furnished and includes a kitchen area complete with appliances, living room, two bedrooms, and bathroom shared between the two residents per apartment. The University Apartments are a great choice if you are seeking an autonomous lifestyle. Built in 1999, the two-bedroom apartments accommodate a total of forty-eight apartments. The University Apartments are located near the University Center, and within a short walking distance to all major classroom buildings. The Apartments combine the convenience of being on campus with an independent and relaxed atmosphere.
Eligibility
If you're a full-time student, you may apply to live in the University Apartments. Offers are made on a first-come-first-serve basis.
The University Apartments requires year-round rental payment. You must pay rent over the summer to reserve your apartment for the Fall and Spring. A student choosing not to pay rent for both the Summer I and Summer II terms must vacate his/her assigned apartment, forfeits the right to retain a University Apartment for the upcoming fall semester, and must reapply for apartment for the upcoming fall.
Meal Plan
Residents of the apartments are required to purchase a meal plan. In addition to the standard meal plan options, the University offers apartment residents a special option. Residents may choose to purchase a block of meals for the semester along with Declining Credit Balance (DCB). These block of meals offer flexibility allowing residents to use the meals at any time throughout the semester. The DCB account will be accepted not only in the Dining Hall, Chick-Fil-A, Starbucks WPS/P.O.D. & at concession stands at most sporting events.
The University Apartments are completely furnished. Each kitchen includes a refrigerator, oven and range, sink and built-in cabinets. Each bedroom is furnished with a bed, nightstand, three-drawer chest, desk, desk chair and closet with shelves. The living room includes a sectional style couch, TV stand, and coffee table/end table. Each apartment has internet access (hardwire and wifi), basic cable television and air conditioning. Two washers and dryers are located on the ground floor in each of the two apartment buildings.
University Apartment residents have a 24 hour-visitation policy. The policy requires apartment residents to inform the Resident Director or the Resident Assistant if they plan to have a guest for longer than 48-hours. The resident must have written consent from his/her roommate to have guests overnight before permission will be granted. Guests are subject to the rules and regulations of the University during their stay. Residents are responsible for the conduct of their guest.
Residents are allowed to reside in their apartments during spring break, holiday breaks and during the summer as long as their lease is valid.
COMPARISON CHART
| Resident Halls | Bankston | Horsfall | Maxwell | Royer | University Apartments |
| --- | --- | --- | --- | --- | --- |
| Furnished | x | x | x | x | x |
| Cable | x | x | x | x | x |
| Wi-Fi | x | x | x | x | x |
| Free Laundry | x | x | x | x | x |
| Inside Hallways | x | x | | x | |
| Outside Hallways | | | x | | x |
| Private Rooms | | x | | x | |
| Suite-Style Bathrooms | x | | x | | |
| Private Bathrooms | | | | | x |
| Community Bathrooms | | x | x | x | |
| Allowed to Cook | | | | | x |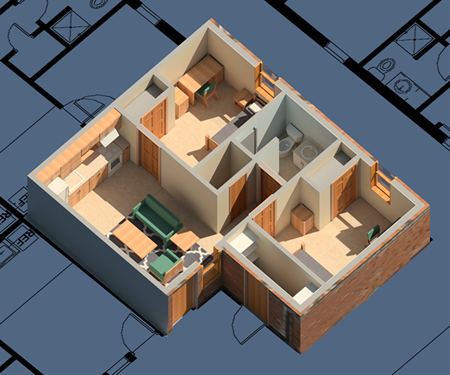 What to bring

Television
Microwave
Desk lamp
Compact refrigerator
Laptop or computer
Coffee maker or Keurig
Gaming system
Power strip with surge protector
Do Not Bring

Hot plates
Halogen Lamps
Candles and Incense
Crock Pots
Toasters
Darts or dartboards
Electric skillets
Space heaters
Pets of any kind

Ready To Apply For Housing?
Housing Application Application Tutorial Review Housing Contract